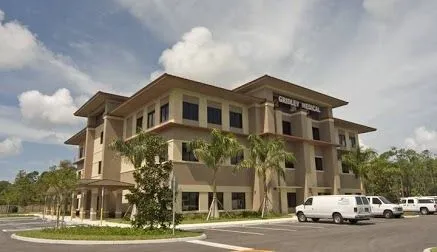 **We apologize in advance if you are unable to get an appointment in a timely fashion. Dr. Dawson does his best to accommodate as many as possible while giving each patient the time they need. Please put your name on the "call" list when offered. You will most likely get an appointment earlier if your schedule is flexible. Thank you for your understanding.**

The office is located in the Mustang Center at 12250 Tamiami Trail East, Suite 206 (second floor, the entrance to the building is on the east (left) side). The building is directly across the street from the Lely Resort community entrance.

Chiropractic care is a safe, non-invasive course of treatment that can be used as a first line of defense against pain. Our approach is based on the rehabilitative science of physical medicine. While your initial goal may be to eliminate pain, we go beyond your symptoms to resolve underlying issues and improve your quality of movement!
We educate our patients about Chiropractic and other natural solutions to common health problems in order to motivate you to take a more active and responsible role in restoring and maintaining your own health as well as the people around you. As chiropractors, we understand that although our patients may be diagnosed with the same condition, they respond very differently to treatments. For this reason, we tailor a specific plan of action to meet your needs, goals and unique medical and physical condition.
No long term or pre-payment plans are offered or recommended. We offer simple, short term pain relief plans and teach you how to help yourself.
Beginning in 2023 we will no longer accept any Aetna Insurance product, including Aetna Medicare Advantage. Dr. Dawson does not accept personal injury, auto accident or workman's comp insurances. Most other insurances are accepted. Self-pay fees are available.
Proudly serving: Naples, Marco Island, Golden Gate